The Keystone Is Crumbling

A center for industry, a vital commercial shipping corridor, and home to the sixth largest state population in the country, Pennsylvania is truly the Keystone State.

From the time they brush their teeth in the morning to the time they turn their lights off at night, more than 12 million residents rely on Pennsylvania's infrastructure to support every aspect of their daily lives. Each year, manufacturers and distributors rely on our waterways, highways, airports and rail systems to transport billions of dollarsin raw materials and finished goods. The Port of Pittsburgh alone moves approximately $8 billion in goods annually, which equates to 53,000 jobs and more than $2 billion in income to the region.

Unfortunately, with an aging infrastructure and inadequate funding for maintenance and upgrades, the Keystone State is crumbling.

On May 9, 2006, the District 4 Sections of the American Society of Civil Engineers (ASCE)—Central Pennsylvania, Lehigh Valley, Philadelphia and Pittsburgh—hosted simultaneous press conferences throughout the state, launching the first Report Card for Pennsylvania's Infrastructure. ASCE has provided regional information, assessments and recommendations for nine key infrastructure areas, including Aviation, Bridges, Dams, Drinking Water, Navigable Waterways, Rail, Roads, Transit and Wastewater.

For an in-depth look at each category, please visit infrastructure grades.
Questions? Contact us at info@pareportcard.org.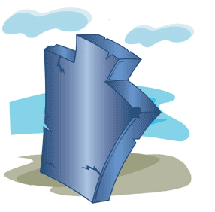 For a copy of the Report Card click here.